Broadway / National Shows
• Drama Desk Award nomination (Outstanding Broadway Orchestrations)
• Garden State Film Festival Award: Best Original Pop Song
• Garden State Film Festival Award: Best internationally inspired Song
• 5 Communicator Awards: Outstanding Film Scores
• 3 Jersey Awards: Best Original Music
41 Industry Awards
• 5 Communicator Awards: Best Original Scores & Songs
• 2 Garden State Film Festival Awards: Best Original Pop Song & Best International Song
• 3 Jersey Awards: Best Original Music
Additional TV Credits
2004 Olympics in Athens, Greece – Our music added a new dimension to the thrill of victory and the agony of defeat.

"Paddington Bear" and "Babar" national spots for Macy's and numerous other national commercials including AT&T and Westin Hotels.

"Crows" – a National Geographic Television special. Our score highlighted the quirky, playful nature of the Crows in this nationally televised special.
Classic movie scores like Star Wars, James Bond, Psycho and others go far beyond great themes and music that fits a mood – they create a cohesive sound and personality for the entire film!
Our lead composer, Edward B. Kessel has been composing and producing scores and songs for over 30 years. Ed loves to create new sounds and gives each film it's own individual musical personality. He has pushed the limits in his scores – using everything from Ancient Mayan instruments to electronic hip hop samples. He specializes in creating epic orchestral scores and knows how to make a modest budget sound like it was recorded with the London Symphony. He also appreciates the simplicity of a piano or a lone voice. At Sound Imagination, we work with only the finest studio and orchestral musicians!
41 Industry Awards, and counting!
Jingles…jingles…and more jingles!
Sound Imagination has been composing and producing award winning jingles for over 30 years.
Written by hit songwriters with Top 40 and Broadway Credits.
For more information or to request a quote, please call 800-41SOUND (417-6863) or
click here.
National Attention
Talk about catchy! One of our jingles was the topic of conversation on the nationally syndicated Opie & Anthony show for more than a month! Check out these two samples from their broadcast:
2011 NJ Advertising Club Awards:
Best Overall in Radio & 1st & 2nd place for Best Jingle

Our 1st place & Best Overall in Radio winner…
Manfredi Auto
2012 Jersey Awards:
1st and 2nd place for Best Jingle
Our 1st place winner…
Revolutions Bowling & Entertainment Centers
2013 Jersey Awards:
1st and 2nd place for Best Jingle
Our 1st place winner…
Ramseycars.com Jingle
2014 Jersey Awards:
1st and 2nd place for Best Jingle
Our 1st place winner…
Titan Motor Group
2015 Jersey Awards:
1st and 2nd place for Best Jingle
Our 1st place winner…
Guacamaya Fresh Mex
2017 Jersey Awards:
Winner
Bennet Automotive Group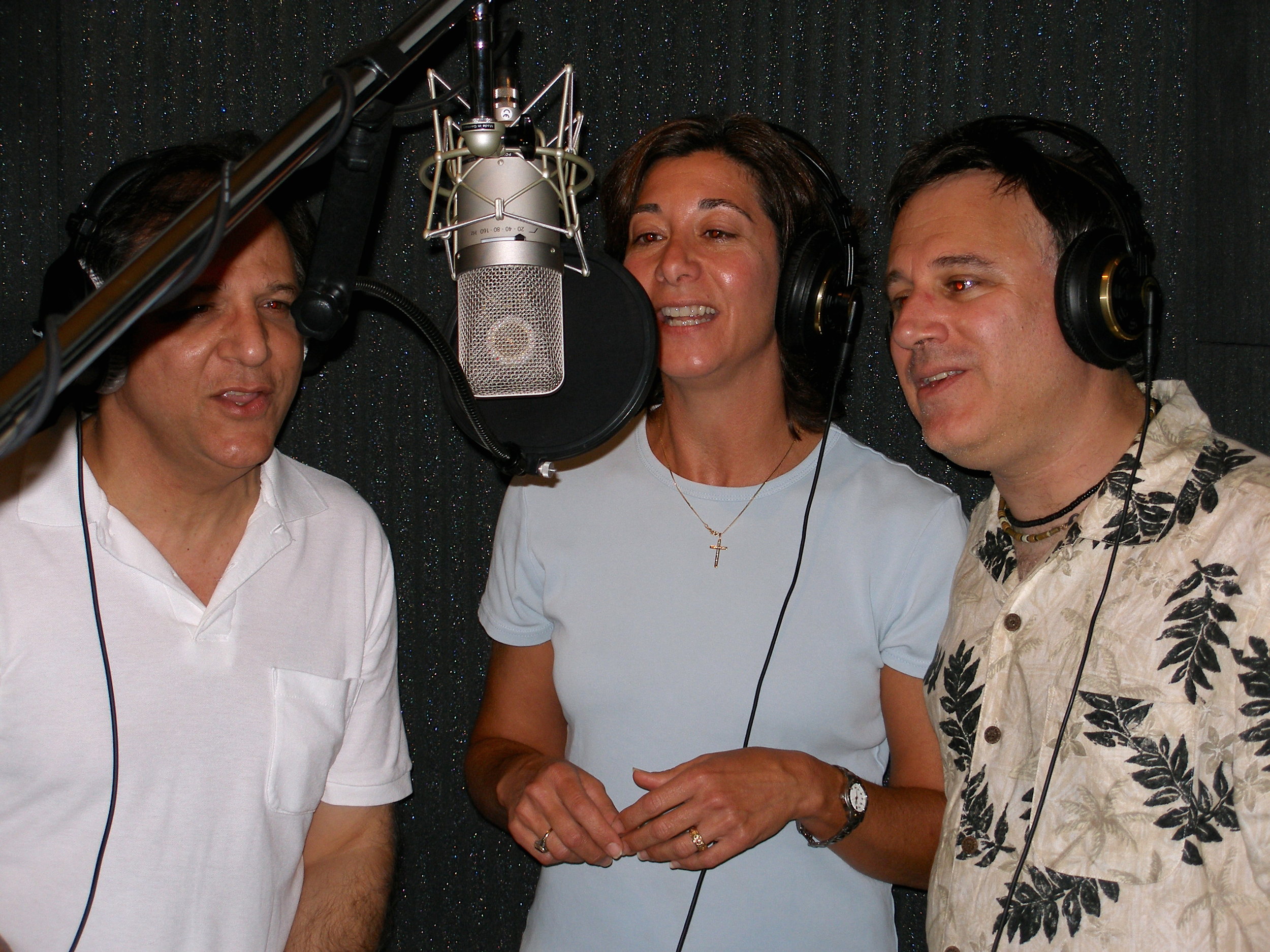 The best way to remember a name and slogan is through a contagious musical hook that gets stuck in your head. When you're a toddler, you learn the ABC's by singing them to the melody of Twinkle Twinkle Little Star. How much success do you think you would have getting a 3 or 4 year old to learn the entire alphabet without a song? And how many jingles from your childhood do you still remember to this day?
We're specialists in creating jingles with catchy hooks – that intangible melody that sticks with you. But it goes far beyond that at Sound Imagination. We create a sound and personality for your company that can last a lifetime. Friendly…exciting…edgy…sexy…quirky…fun…whatever personality you want the world to hear.
Many Ad Agencies rely on us as a creative partner when they're pitching an account. Or to bring a value added service to a current account. Rely on us for creative lyrics and slogans! We offer help and advice. Demo work is done at cost.
We have a lot of fun composing jingles. After all…they're just mini hit songs and that's what we love to do!
Top 40 Hits/Featured Artists
41 Industry Awards
Songwriting for Major Artists
Songs for Movies
Theme Songs
Artist Development
Still a kid at heart, Ed Kessel easily taps into his whimsical imagination and youthful spirit. He began dabbling in children's music when his niece Sarah was born. He wrote her a lullaby entitled, "Carnival Dreamland." This led to many other children's projects including a children's ballet, "The Toy Shop" which was premiered by the New Philharmonic of New Jersey in 1994.