From our founder…
I started Sound Imagination as a jingle company in the bedroom of my parent's house over 30 years ago. I had a 4-track cassette deck, a synthesizer, a drum machine…and I was in business! Little did I know where it would all lead. Today we're a full service Music, Video and Audio production company.
Whether we're doing a large-scale Broadway production or a simple radio commercial, our philosophy is the same…if Steven Spielberg walked in the room and said "what are you working on?" we'd be proud to show it to him!
For us, it's not about squeezing everything out of the bottom line. Quite the opposite. We squeeze as much production into a project as possible. The better our productions are, the better our clients do. And more than anything, we've always been about forging lifelong relationships with our customers. They know they can count on us to go the extra mile and help them out whenever they need it.
Ad Agencies view us as a creative partner for their video, music and audio productions. For companies without an agency, we are a creative boutique that can fulfill their multi-media needs.
We're lean but mighty - allowing us to be competitive with our rates. We offer help and advice all throughout the artistic process, and best of all - we're friendly, flexible and fun to work with!
What separates Sound Imagination from other companies?
Most Video companies don't produce audio well. We've won numerous awards for our audio work, and we do it in-house!


Most Audio Companies don't produce video at all! We've won numerous awards for our video work.


Most Video and Audio companies don't compose and produce original music. We started as a music company and have won an impressive number of awards for our scores, songs and jingles.


The end result? You get a unified concept and an award winning team working together to create the most effective and impactful production possible.


On budget. On time. On point!
EDWARD B. KESSEL: Composer / Producer / Founder
Multi-award winning Composer/Producer/Director, Edward B. Kessel, founded Sound Imagination, a Music, Video and Audio production company in 1986. Ed was inducted into the NJ Advertising Hall of Fame and has been producing music, commercials and entertainment projects for over 30 years. He has composed, orchestrated and produced Music for Broadway, Movies, TV, Songs for major artists, Jingles and Commercial Scores. His credits include projects for Tony Bennett, Billy Gilman, A Tale Of Two Cities (Broadway), the 2004 Olympics, SeaWorld, AT&T, Macy's, Six Flags and Norwegian Cruise Line.
He has won 10 Telly Awards, 5 Communicator Awards, 34 Jersey Awards, 2 Garden State Film Festival Awards, 2 MarCom Awards and a Drama Desk Award nomination for his work on Broadway.
Ed feels blessed to do what he loves everyday, and nothing makes him happier than to see a project come to life in it's final form. One of his personal highlights was sitting in a Broadway theater, hearing his orchestrations performed by some of the finest musicians in NY.
Ed is a self admitted "take" hog. He is known for saying "just one more take" about a thousand times. His team has started referring to those as the "Kessel Takes". Ask any singer or actor who's ever worked for Ed and they'll tell you "more smile….I need to hear you smiling!" Guilty as charged.
SANDY LINZER: Songwriter / Producer
Nominated for the Songwriter's Hall of Fame…we sometimes refer to Sandy as "Legendary Linzer". He has written and produced some of the most prominent songs of the last four decades including five #1 hits. Here are a few favorites:
Can't Get Enough Of You Baby (Smash Mouth/ Movie - Shrek)
I Believe In You And Me (Whitney Houston)
Native New Yorker (Odyssey)
Workin' My Way Back To You: (Frankie Valli-Four Seasons/Broadway - Jersey Boys)
Let's Hang On: : (Frankie Valli-Four Seasons/Broadway Jersey Boys)
Dawn (Go Away): : (Frankie Valli-Four Seasons/Broadway Jersey Boys)
Opus 17: : (Frankie Valli-Four Seasons/Broadway Jersey Boys)
Spanish Eyes: (Backstreet Boys)
A Lover's Concerto (The Toys/Movie - Mr. Holland's Opus)
SOME OF THE MORE PROMINENT ARTISTS that have been produced by or have recorded songs written by Sandy Linzer include: P. Diddy and Busta Rhymes, Baha Men, N-Sync, Backstreet Boys, Whitney Houston, Smash Mouth, Blackstreet, Kool & The Gang, Diana Ross & The Supremes, The Four Tops, Olivia Newton-John, Barry Manilow, Michael Bolton, Frankie Valli & The Four Seasons, The Spinners, Sarah Vaughn, Tony Orlando & Dawn, The Monkees, Soupy Sales, Glen Campbell, Grayson Hugh, The Toys, Eric Carmen, Juice Newton, Ronnie Milsap, Marilyn McCoo & Billy Davis, Jr., Phyllis Hyman and Billy Gilman.
Sandy Linzer has been part of the Sound Imagination songwriting/producing team since 2001. He is the ultimate student of what's current and has been known to even start rapping during some of our songwriting sessions. We're just waiting for the day when he busts a move and we can capture it on video!!!
CHRIS PALANCA: Cinematographer / Editor
Chris joined the Sound Imagination team in 2013 as Cinematographer and Editor extraordinaire! He is known for his plethora of skills, talent and technical knowledge. An expert at cinematic lighting and shooting, Chris always brings our visuals to life. We also put Chris to work as our IT guy -- simply because he's so good at it!
He started his career while still in high school, working on the PBS production of "Super Kids and Dad," and was the main editor of the final piece, which went on to many film festivals and has won several awards.
Some of Chris' most notable projects were for ADP, Samsung, Budweiser, REIS Real Estate Analytics, Advocare, Weitz & Luxenberg, McGraw-Hill, Miranda Sings', Oxford Fashion Studio, NYC Autism Charter School and the National Cancer Society.
Chris has been credited as Director of Photography and Producer for several short film projects, which have been featured in film festivals such as Cannes, the LA Film Festival, and My Rode Reel. Some of these shorts have gone on to win awards or been recognized on an international circuit, and even featured on network television.
When he hears "Chris…." called out by one of the staff here at Sound Imagination, it's usually synonymous with "help!" Chris "the brilliant" as we sometimes refer to him, will always lend a hand and will stop at nothing to produce the best product possible.
AUSTIN STONE: Animator/Graphic Artist
Austin is our chief animator/motion graphics designer. He graduated from the University of Vermont with a focus in graphic design and television production but quickly realized applying time and motion to his graphics was his passion.
After graduating UVM, he began his career at NBC Universal creating diverse visual content across news, entertainment & lifestyle to support multiple editorial teams, most notably The TODAY Show. He has also produced set content and daily graphic requests for the MLB Network. Austin's contribution to the graphics team at MLB helped win Emmy Awards for the past three years.
Other companies that have benefited from Austin's talents include the Council on Foreign Relations, ESPN, The NBA, and VIA.
While most people aren't nocturnal, Austin tends to work around the clock and consistently turns projects around quickly without sacrificing quality. We affectionately refer to him as…"the vampire."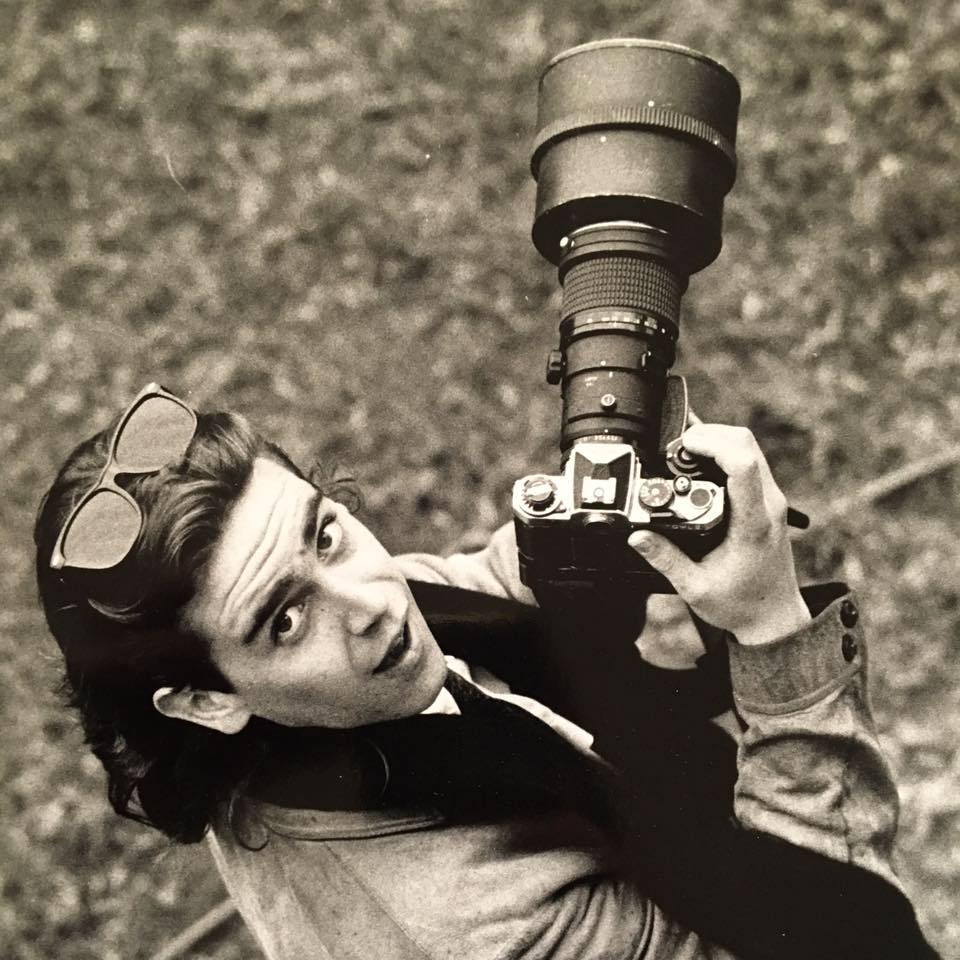 Alex began his career as a photographer at Australia's largest newspaper, The Sydney Morning Herald. In 1990, he moved to New York City and continued his career covering NYC and many otherlocations around the country.
Alex's images have appeared in many publications both here and abroad. Some of the many clients who have benefited from Alex's artistry include: Incisive Media UK, News Corp. Australia, Infopro Digital, JSMT Media, The Drum, Animated Storyboards, Hummingbird Sports, Porsche Monmouth, AbbVie and many others.
Alex's photography captures the moment in a timeless fashion. From children to celebrities, to Wall Street's Captains of Industry…from vintage classics to modern super-cars, he has an eye for finding that beautiful image.
If you wonder why people are always smiling around Alex – we believe it's his Aussie accent as much as the camera. Just a theory!
ERIN SCHWAB: Social Media Coordinator
A classically trained vocalist and music industry professional, Erin is one of the newest members of the Sound Imagination team. Over the years she has developed a passion and talent for marketing and arts administration. She's completed Internships At Carl Fischer Music Publishing and the Mayo Performing Arts Center in Morristown. In addition to her position at Sound Imagination, she is an Arts Administration Assistant at The Art School at Old Church, and a Marketing Assistant for Curtain Up Studios. and the Assistant Director of the Lakeland Regional High School Chorale & Chamber Singers.
Marc has been part of the Sound Imagination writing team since 1988.
Based in New York City, Marc not only works regularly as a session drummer and singer, but is an accomplished songwriter and producer as well. His song "The Rain Came Down" (co-written w/ Elliot Weiss) was recorded on Miho Nakayama's album, which went to #4 on the Japanese Billboard Chart. Another song of Marc's appears on an album by EMI/Latin recording artist, Jailene.
Marc wrote, produced, and performed two songs, which appear in the cult classic movie, "The Toxic Avenger". Many of Marc's songs have been featured on national daytime soap operas for CBS and NBC.
Marc also writes and produces jingles, as well as composing for film. Marc and Sound Imagination composer, Ed Kessel, composed the music for two full-length motion pictures entitled "Natural Forces", and "Some Fish Can Fly", the latter of which received a Garden State Film Festival award for Best Internationally Inspired Song.
Marc is the drummer and singer with the band, Best Of The Eagles, which performs regularly in some of the most popular venues in and around NYC including B.B. Kings, The Stone Pony, and the Count Basie Theater.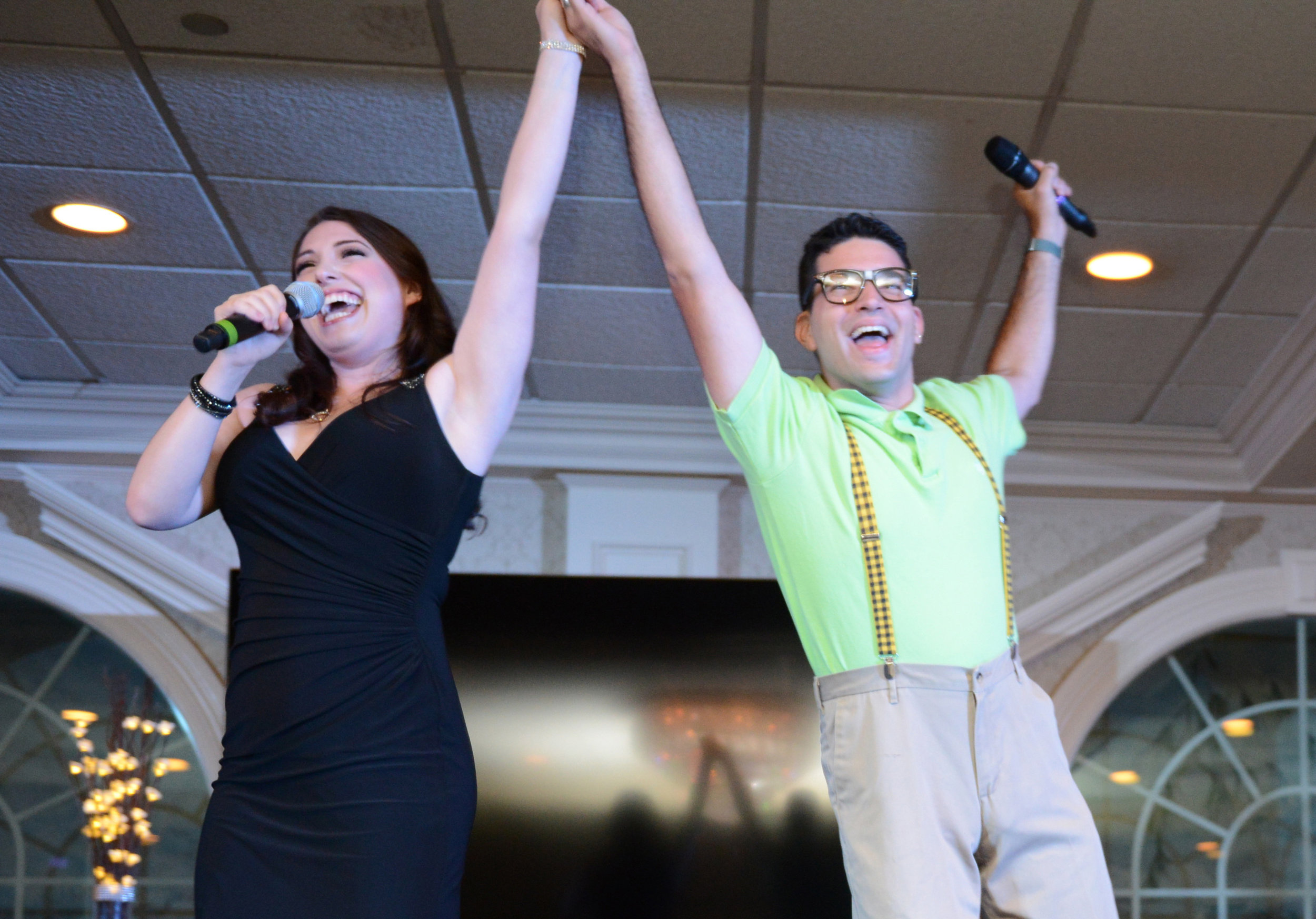 Sound Imagination 30th Anniversary Party featuring Broadway Stars, World Class Studio Singers, and Jazz Virtuosos